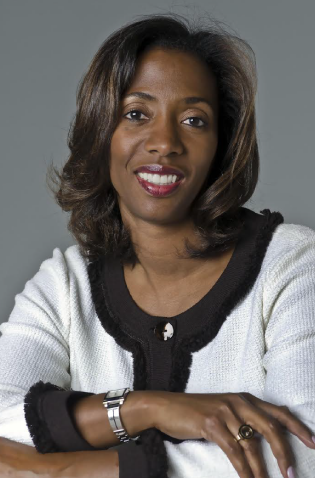 This is My Story
I enjoy empowering women to live in the fullness of their relationship with Christ.  I have enjoyed mentoring women since 1996. My passion for Christ and my desire to grow make me open to God's call locally and internationally. As a licensed minister and pastor's wife, I am blessed to give, go and grow as we journey together to become more of who God created us to be. For connect, email me at DrKimberlyAlexander@gmail.com
A Word from Alicia
Kim has been providing formal spiritual mentoring and direction since 1996. She lives true. As a woman, wife, mom, minister, and professional, Kim seeks God is a way that touches every area of her life. She is among the most integral and loving women I know. If you long to fuse strength with love, Kim is your mentor!
A few things about me…
Favorite Bible character
The Samaritan woman at the well: Jesus made a trip just to meet her. She was forced to examine her interior life and saw her need for living water.  Her time with Jesus brought about a personal transformation that led her to tell others about Jesus.
Something a little quirky
Despite my polished and graceful appearance, I fall down quite often. (I am very clumsy and accident prone.) Nevertheless, I am a thrill seeker who likes to scuba dive, zip line, hike and dance.
Letters and training
B.A. in Speech Language Pathology (1985), M.A. in Speech Language Pathology (1987), Licensed minister (2002), Doctor of Philosophy (D.Phil) (2013), 2014 M.E. Alumni
Offerings
Life Coaching and Group Mentoring
Kimberly's Bio
Dr. Kimberly Nash Alexander, a native Charlottean, is the "Leading Lady" of The Park Church and serves as the leader for the Women's Ministry: Daughters of Divine Destiny. She has been a part of the church since 1993 and feels, "The Park is a place where I continue to grow in my personal relationship with Christ alongside others who desire to grow and hold me accountable. Together we spur one another on toward love and good deeds not forsaking our own assembling."
She received her BS in Speech Language Pathology at University of North Carolina-Greensboro, M.A. in Speech Language Pathology from George Washington University in Washington, DC and a Doctorate of Philosophy from Oxford Graduate School. She enjoys reading and cooking and her favorite books other than the Bible include The Lazarus Life by Stephen W. Smith and Emotionally Healthy Spirituality by Peter Scazzero.
She is married to Bishop Claude R. Alexander, Jr. and they have two children Camryn Rene Alexander and Carsyn Richelle Alexander.
Alexander believes that being an active part of the ministry at The Park Church allows her "…to unwrap my gifts for Christ and put them to use. I believe sowing seeds always reaps a harvest that lasts beyond yourself." Colossians 3:17 "And whatsoever you do in word or deed, do all in the name of the Lord Jesus, giving thanks to God the Father through him."
Adrienne, Pastor's Wife
"As a mentor, Kim is one that has been there and done that and gives you spiritual insight and Godly direction on how to do the same thing just with a little less agitation and drama. If I were to describe what makes Kim a great Mentor, it is that she is Godly, Prayerful, Honest, Open, Transparent and Sincere. Dr. Alexander walks the talk!" -Adrienne Teele Thomas, Pastor's Wife
"Lady Kim is a sincere and genuine woman of God.  Each time spent with her is full of love, wisdom, and laughter.  Her transparency puts you at ease and allows you to easily connect with her.  I'm truly blessed to have her a part of my life. Thank you!" — Lady Lakeisha S. McCormick
"Dr. Alexander is a great listener. Her knowledge of life and Scripture are evident in the advice that she gives." –Rev. Dr. Nicole Martin, Executive Minister
Lauren J.
"Needless to say, my heart has been touched immensely – as I sought God's "prints' throughout my life as well and even now, as I create margin in my walk toward the light of Christ's joy and mercy in my "new-normal" body. My understanding of God and His love for me and all of His children has grown immensely during my work with Kim Alexander, a truly anointed mentor and friend who has gently prodded, inspired and loved me into His most capable hands."
Karen
"You learn how to appreciate quiet time with God and you.  You learn how to be still and really be still….All in all, the entire program is awesome.  I thank God for the pleasure of having Lady Kim as my mentor."