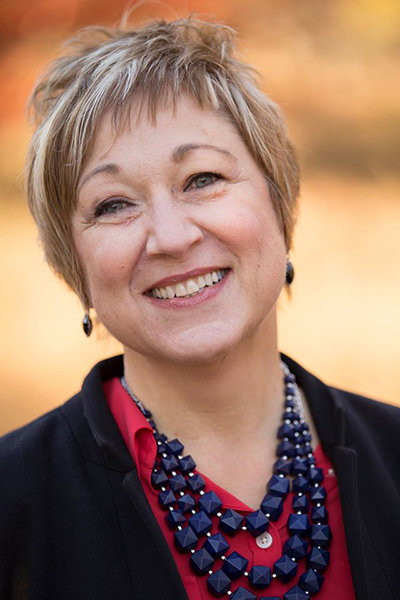 This is My Story
As a Certified Professional Life Coach and communicator, I help leaders around the globe grow into their God-given callings. Others say that my greatest strengths are discernment & a deep sensitivity to God's Spirit. To God be the glory! (Read more here)
A Word from Alicia
Mary has been providing formal spiritual mentoring and direction since 2010. Never have I met a soul more seasoned by suffering. Mary exemplifies the sensitivity and authority that only comes from faith purified by pain. Leaders, if simple answers have lost their dazzle and you are ready for a deeper walk, Mary can guide you there.
A few things about me…
Favorite Bible character
John the Beloved, chief companion of Jesus, who laid his head on Jesus' breast. I long to live close enough to hear Jesus' heartbeat.
Something a little quirky
I'm directionally challenged and have found myself lost on more than one occasion just a few blocks from home.
Focus
Marketplace and church leaders.
Letters and training
Certified Professional Life Coach (2012), Certified Spiritual Director (2015)
Offerings
Personal Spiritual Direction and Life Coaching
Mary's Bio
Mary Yerkes is a spiritual director and a certified professional life coach and leadership coach. Mary has been caring for souls for more than 25 years through pastoral care, lay counseling, and prayer. The heart of her calling is the caring and curing of souls, as described in Isaiah 61:1-4.
Refined in the furnace of affliction, Mary says God has used suffering to draw her into intimacy with Him and freedom in Christ.
"One of my life's greatest joys is accompanying women as they journey toward deepening intimacy with Jesus Christ," Mary says. With the heart of an artist and the spirit of a warrior, Mary is passionate about spiritual formation and helping women find freedom in Christ.
Women describe her presence has "healing" and conversations with Mary as "freeing." She is known best for her discernment, wisdom, and words of liberating truth.
Mary is also a writer and speaker who addresses such issues as intimacy with God, spiritual formation, leadership, coaching for spiritual formation, and experiencing God in life's darkest moments. Mary's published work appears in print and online magazines, including Focus on the Family's flagship website, Conversations: A Forum for Authentic Transformation, Christian Coaching Magazine, and more.
Her years of training as a writer came through various institutions. Her spiritual direction training was with Sustainable Faith's School of Spiritual Direction. But the training Mary values most is that which came through the Holy Spirit and the many mentors who apprenticed her over her lifetime.
To learn more about Mary, visit her websites at www.maryyerkes.com and www.maryyerkescoaching.com.
Maria, Pastor's Wife
"The 7th Year Mentoring Encounter has helped me spend time resting in God and to slow down to hear the voice of the Spirit. This has been a season of pain and grieving for me, and doing this encounter and working with Mary has been my saving grace. I have worked one-on-one with many godly women, and I have never experienced such a strong presence of the Holy Spirit as I have worked with Mary. Because of her conviction and surrender to God's Spirit, she has brought hope and joy to my soul in this season of pain."  -Maria, Pastor's Wife, Northern Virginia
Kara, Missionary
"It's been an absolute gift to work with Mary and the 7th Year Mentoring Encounter in 2014. The 'ahah,' Spirit-led moments, the silence to process, and the kindness in flexibility with my spontaneous, overseas schedule, has allowed the nuggets of truth to rise to the top, beating a path forward through an incredible season of new things. Thank you, Mary! Thank you 7thYear." -Kara, Missionary, Siberia, Russia
Heather R., Minister
"Mary is a breath of fresh air and a secure place to converse on the deep workings of God of the heart for leaders and those going through seasons of transition and transformation.  Her caring and insightful questions allow one to discover through prayer the desires of the heart placed by God that can become dormant in seasons of life.  She also speaks with gentleness in seasons when the soul is laid bare and in need of care.  It has been my pleasure to have Mary as a mentor and spiritual director over the past two years and recommend her to others searching for a wise heart and listening ears to companion the spiritual movements and seasons as we all together become more like Christ."
Andrea, Leader and Pastor's Wife
"Like a potter carefully and tenderly works her wheel, so Mary Yerkes' voice and heart shape and transform the souls she touches.  Mary thinks deeply and wisely.  My life has been eternally altered since knowing Mary as my coach and friend. I have become more confident, learned the art of self-care, and discovered a deeper intimacy with the Father through my journey with Mary and our transparent, life-changing sessions.  As Paul thanked God for "every remembrance" of the Philippians, I thank my Father for Mary's imprint on my life." -Andrea, Leader and Pastor's Wife, Alabama
Jaunita, Bible Teacher
"Mary's insightful, caring, and gentle approach of serving up probing questions is disconcerting at times, but the rewards have been manifold. Mary uses the Spirit's nudging of discernment and coaches me in ways that have brought revelation, truth, sweet conviction, and abundant hope. More than that, my experience with Mary has been the catalyst in my vibrant, intimate relationship with Jesus Christ It has transformed my spiritual life in the Lord." -Juanita, Bible Teacher, Women's Ministries Leader, Northern Virginia
Heather B., Pastor
"Soul-nourishing. Life giving. Having served over twenty years in ministry and then walking through and out of a personal grief valley with our youngest with special needs, this 7th Year and Leadership Investment Intensive seemed divinely orchestrated.  Having a safe place to share after being a leader for so many years and setting this year aside with a gifted and prayerful mentor has been such a priceless encouragement. The7th Year and selected readings, especially the writings of Tozer and the Anonymous book, have been soul nourishing at a foundational level not surfaced by many writings. The intentional journey with other women from around the world in our monthly group has also been a sweet treasure. This year is bringing an unveiling transformation unlike any previous in which I am most appreciative and anticipating walking forward into next year at a unhurried and peaceful pace. Thank you Mary and Alicia for using your gifts." -Heather, minister, Northern Virginia
Caron
"I couldn't begin to define the gifts God has granted to Mary but I believe in them and I know that she brings them to bear in each of our sessions. I feel safe knowing that she is listening to God and guiding the conversation accordingly. Over time, I have found that as she has been present to me with her gifts, her wisdom and her own faith in God, our conversations have become a safe space for transformation and I have greatly benefited as a result.
 I highly recommend Mary as a mentor/spiritual director."