Welcome to Lii's online soul-care refreshers!
Imagine pausing in the midst of your daily life for a soul-care strengthener. Lii now offers one-hour webinars and monthly courses facilitated by Lii staff and alumni on topics ranging from mental peace to applying God's Word to mentoring to dreaming to speaking. Our online webinars and courses are custom-crafted to help strengthen, shape, and support your soul.
What do they look like?
For any online webinar or course, you'll log into a Zoom private video-conference, join a small group of men and women, leaders and learners in learning from a facilitator with decades of experience in their area. They will leave you with food for thought and optional homework (or dessert) if you prefer.
So join us. Water your soul. Invest in your life and legacy. 
Lessons From the Dirt
Lessons From the Dirt: Growing Spiritual Strength as a Leader
with Dr. Barry Chole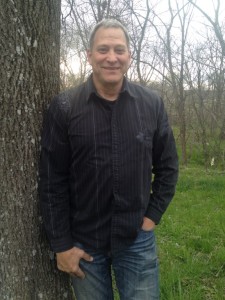 COURSE DESCRIPTION: As leaders we invest time in growing our skills. Do we also take time to grow our own souls? Personally, God often grows my soul through analogies from the garden. I'll share practical principles for growing a leader's soul in "Lessons From the Dirt."
In looking at the physical garden as an analogy for our "spiritual garden" and growing spiritual strength as a leader, there are a few areas that can be considered:
Envision: planning and having a direction before any dirt is actually turned is crucial to how our garden grows. Where are we spiritually heading and does our direction line up with God's?
Preparation: getting the soil ready for fruitfulness. Things may look like a mess in the process (a lot of rocks and old weeds to get out), but when we see the potential of the new growth the garden comes into shape.
Time for Planting: a most necessary stage that needs to be timed right for the seed to germinate. All a supernatural phenomenon!
Time for Tending: building up, ongoing weeding, and thinning for best fruitfulness.
Time for Reaping: First fruit and harvest-time! This is ongoing during the season–there are different harvest times for different plants. How do we care for the fruit? Do we prefer things fresh or canned?
Click here to watch a 30-minute Video prologue for the series.
ABOUT BARRY:  One marketplace leader summed up the perspective of many when he said, "Some men taught me how to run. Barry taught me how to walk." Others who have stayed with the Choles have shared, "The most healing part of my stay was observing Barry as a husband and father." Barry has been a safe, wise mentor to leaders around the world. Barry has been in full-time ministry since 1983 and was ordained in 1988. Throughout the past three decades, Barry's focus has been mentoring men, serving university students, facilitating international student ministry, and consulting for third-culture transitions.
Barry holds a B.A. in History, an M.A. in Applied Linguistics, an M.Div, a D.Min in Leadership, and is a Certified Spiritual Director. In addition to leading group mentoring encounters and providing spiritual direction for men in leadership annually, Barry serves the CEO of www.rrbranson.com (the Chole's prayer retreat home in Branson, MO).
Click here to request information about purchasing this course recording.
Spiritual Conversations: Sharing Christ in Your Everyday Life
with urban missionary/church planter, Dwayne Smith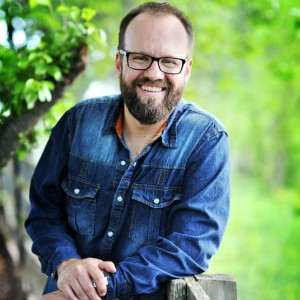 COURSE DESCRIPTION:  Are you hungry to share Christ with others, yet struggle with how to connect Christ in the natural rhythms of your life? In the early church, those who followed Christ were so much like Him that others called them "Christians" – like Christ.  When you read through the New Testament, followers of Christ constantly engaged with people in their contexts.  So, what does this look like in our modern 21st century which is antagonistic to the gospel? In these sessions, we will:
Look inward – Where am I in Christ?  Am I in tune with the voice of God?  How do I hear and respond to the voice of God?
Look to Christ – learn from Him and His disciples as it relates to connecting the gospel to others.
Look outward – get in touch with our community (family, work, neighborhood) and look at ways to share Christ.
Do it! – Knowledge that is not applied diminishes in value.  This means that we will practice on each other and head out to our community and apply what we learn.
Dwayne Smith will share openly from his life and give practical steps to engage with culture regardless of context so the Christ-story lives on.
ABOUT DWAYNE:  For nearly 25 years, Dwayne has served on church staffs across the U.S. as a Worship and Creative Arts Pastor.  Two years ago, Dwayne and his family left that behind to pursue his calling and passion to reach out to those who do not know Christ in Seattle, Washington, as a church planter and urban missionary.  His life now varies from leading worship on Sundays to riding the bus and his bike downtown (depending on weather) to the coffeehouse where he works.  Dwayne and his wife, Stephanie, are launching a coffeehouse/liturgical dinner church. He is a father of four and an outdoor enthusiast.  Dwayne has a Bachelor's of Music Education and a Masters in Worship and Leadership.
FROM ALICIA: Dwayne is among the most natural Jesus-loving, Jesus-honoring witnesses I have ever known. He never meets a stranger. He can connect with the seemingly unconnect-able. And his presence invites people to take another look at Jesus. Dwayne's wisdom on holding spiritual conversations is something you don't want to miss.
---
Stewarding Your Speaking Voice
Stewarding Your Speaking Voice
with Dr. Alicia Britt Chole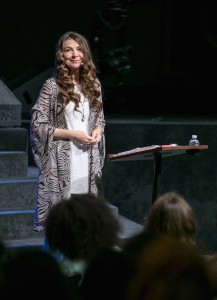 Course Description: Drawing from over two decades of speaking experience, Alicia guides participants through a wide variety of topics, including: creative options for preparing and presenting, being true to the unique way in which God has designed you to communicate truth; guidance on message transitions, non-verbal language, notes, intros, conclusions, altar responses; principles for navigating through invitations, contracts, honorariums; and how to ready your heart for success and failure, for applause and criticism. This information is taken directly from Alicia's 3-day speaking practicum retreat. If you would like to add a personal speaking coaching session with Alicia, this is available at a discounted fee of $129 for course participants. The fee includes 30 min. of Alicia reviewing your 10-20 min. speaking sample on video and 30 min. of an honest, practical, and personal one-on-one coaching session.
Click here to request information about purchasing this course recording .
Power in Diversity
with Pastor Noemi Chavez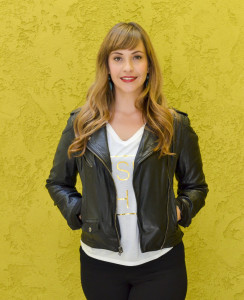 DESCRIPTION:  Join Pastor Noemi Chavez as she shares from her practical experience of leading a ethnically-diverse congregation in Los Angeles. Noemi states that, "An increasingly diverse and cynical society is no longer finding credible the message of God's love for all people as proclaimed from segregated pulpits and pews."
ABOUT NOEMI:  Pastor Noemi Chavez was born and raised in Los Angeles, CA. She is married to Joshua Chavez and has two awesome boys, Josh and Stephen. Noemi taught for the Los Angeles Unified School District for eight years before she began pastoring alongside her husband at 7th Street Church in Long Beach, CA. She is committed to raising up the next generation of leaders to serve the future of the church and their communities. Noemi is also a conference speaker.  She also serves on the board of the EmpowHer Conference, which focuses on reaching out to and connecting with at risk girls that are on probation and are in the foster care system. Noemi is on the board of student outreach at Biola University as well. When she isn't catching footage of her kids skating, dancing, biking or singing, she is having coffee with friends.
From Alicia: "Power and humility rarely walk together. In Noemi, these two strengths not only walk, they dance. Noemi's commitment to honoring ethnic diversity is rare and proven. I've been in her church, walked alongside her people, and had the joy of journeying with Noemi through her Lii Mentoring Encounter. I believe she is among the emerging voices reflecting God's heart for the church's next generation."
Click here to request information about purchasing this course recording.
---
The course "Stewarding Your Speaking Voice" by Dr. Alicia Britt Chole was highly engaging and inspiring. It was deeper then covering good practices and how-to's, (although it did that as well) but also challenged us to evaluate our motives and speak from an overflow generated by consistent soul-care.  If you are called to communicate to others on any level, this is a class you will want to invest in!
Esther
While presenting information in a very professional manner Dr. Holly Carlson Zhao maintains a sense of warmth and humor which I really appreciated as that adds a level of "fun" to the learning process. The content has given  me numerous things to think about and schedule into my life.
Carol
Mary Yerkes is anointed for this work. The content was rich and structured enough for me to continue learning for years to come. Her transparency offered an authentic quality to the series that really blessed me. One of the best outcomes was God's invitation to meet Him consistently each morning. In the quietness of the 4-5 a.m. time frame God wakes me up and I actually GET UP and go to my newly created prayer room. I sit in silence by candlelight. I pray, I read, and I journal based upon methods from Mary's study guide. This has been some of the most sweet weeks of communion with the Lord. I am so thankful.
Darnita
For me it was like being able to audit an " out of my league" workshop. From the backbench, I was able to benefit from Alicia's impartation of her experience and excellence. Immediately following the last hour, I had the courage to begin! Her trust in God as Father is contagious and inspiring. Her transparency illuminated my little room with a light that is still present.
Susanne
The New Year New Mind Intensive was informative and the presenter offered current research findings, practical tips, insights, and references for further study. I also love how Dr. Holly Carlson Zhao (an expert in the field of brain health) was able to speak to connections between the science of brain health and our faith.
I really enjoyed this experience. The Q&A minutes at the end of each session allow participants to have a deeper understanding of the content on a personal level. I highly recommend this 7-week Intensive!
Ellen
I loved being in Alicia's presence.  I really appreciate her warm and tender style.  She gently encourages self examination in a way that motivates me to strive for the next level.
Terri
This class was extremely life-giving for me!  Meeting Jesus with a pen and paper was very natural.  The examples and writing prompts were practical, easy to engage with and very rich. I will be using this material for a long time to come.
Diane
I am so grateful to Alicia for not merely offering practical advice on speaking, but going deeper to issues surrounding soul care of the speaker. I have taken several courses on speaking in the past, and none have offered the depth of training that goes beyond honing gifts and talents to the deeper issues a speaker often wrestles with. This training was a breath of fresh air to my soul. It freed me to be true to who God has made me to be and also freed me from feeling like I need to approach ministry, speaking and writing in the ways that felt life-depleting for me. I walked away with new practical insights into my speaking voice for me to practice, as well as, peace to approach all things "in the plural" with the reminder that I am hidden in Christ. Thank you, Alicia, for sharing the wisdom you've gleaned from the many years you spent pursuing Jesus. Your life is a gift!
Molly
This intensive has been something that at this time in life I needed in order to move a bit forward. To be intentional and accountable in a safe environment at a reasonable pace was also helpful.
Carol
The honesty and transparency of Alicia in Stewarding Your Speaking Voice spoke to my heart and my mind.  I am thankful that God led me to this experience.  A definite learning opportunity for now, and for years to come.
Saundra
I deeply enjoyed this writing intensive. It reinforced some practices I've developed over the years in my journaling along with stirring an even deeper desire to use my writing as a spiritual practice. I feel like my relationship with the Lord has grown to new levels during this time. I also feel it has given me tools to help lead and mentor young ladies in our ministry into this great spiritual practice of processing their emotions in the presence of the Lord.
Destiny
Thank you Alicia for teaching us with authenticity and for sharing your journey and encouraging us on ours with gracious and loving empowerment.
Karen